Gangs of New York..... a film full of gore for some..... a masterpiece for some. But this post is not going to be one of the innumerable threads which discuss the the film-craft of Scorsese, rather it's going to discuss the larger underpinnings of the movie. Of how the dream of equality of men was a farce then and how it still is. Of how
outsiders
were not welcome then which is true till date. Of how men feel threatened from people coming in from different countries to earn wages. Of how hoping for a better future is
reserved
for some.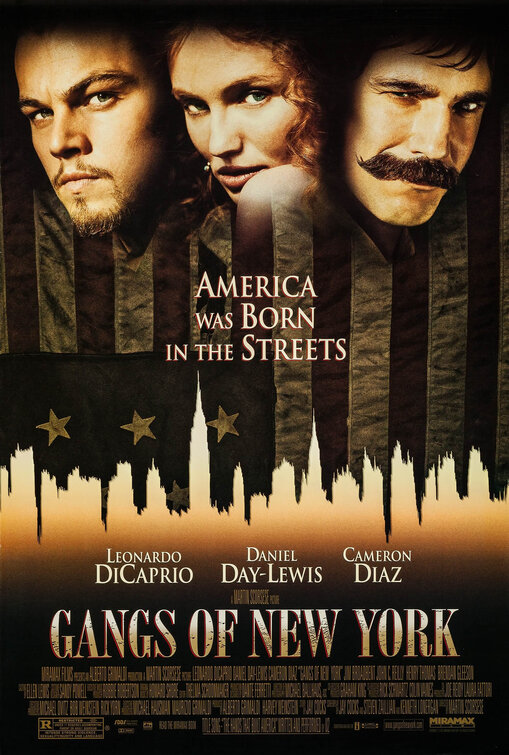 So why do I feel in such a cynical manner when the whole world is talking about holding high the dignity of humans (?), of justice and equality. Following events materialized in the recent past and I hold them testimony to the fact that we still are living in a draconian era.
A few days ago the news of Indian students being bashed up in Australia was the only thing media.
Obama warning the US companies against

Bangalor-ing

the jobs.
So how do these seemingly incoherent mutually exclusive events link up? In both the cases the
natives
were threatened by cost arbitrage i.e. people from third world countries gobbling jobs because they do it cheap. What was true in 1846 is true even today. The worst part is that so-called-statesmen (yes I am referring Obama) who assume offices on the pretext of bringing about changes but what they do instead is to beat-around-the-
Bush
(pun intended). Even the Australian government went about
lip-service
only condemning the attacks. The attacks went on unchecked for many days.
So is all this high talk just a farce? By the looks of it, YES!!! The movie had just showcased the
gangs of New York
..... the world has many..... My only hope is we learn from the movie even if it is considered gory, obscene because Roman Polanski said
"You have to show violence the way it is. If you don't show it realistically, then that's immoral and harmful. If you don't upset people, then that's obscenity."
And yes, countries are born in the streets!!!